Post archives
Filtering for posts tagged with 'Leo Szilard'
Showing 1-7 of 7 posts that match query
2015
13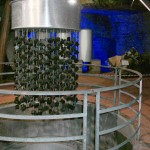 Redactions
At what point did the Manhattan Project scientists and administrators realize they weren't in a race with Nazi Germany after all?
23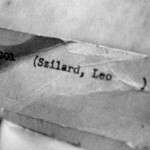 Redactions
How far would Manhattan Project security go to deal with a problematic genius?
2014
27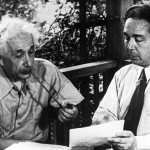 Meditations
How important was Albert Einstein's work or personal intervention to the making of the atomic bomb? Not as important as most people think.
16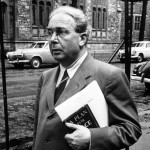 Meditations
Leo Szilard conceived of the nuclear chain reaction 5 years before fission was discovered. What was he really thinking, and why didn't anyone listen?
14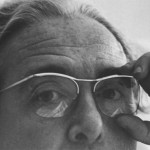 Redactions
In a short story published in 1949, Leo Szilard contemplated how well he and President Truman would fare at a war crimes tribunal. His conclusion: not well.
2013
29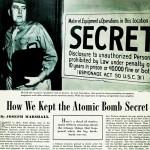 Meditations
How many ways are there to talk about secrecy? Quite a few.
2012
28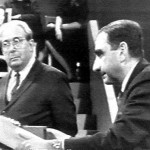 Redactions
A debate by Leo Szilard and Edward Teller on the moral responsibility of the scientist just before the bombing of Hiroshima.
Showing 1-7 of 7 posts that match query