I've just returned to (broiling) DC from the annual meeting of the Society for Historians of American Foreign Relations (SHAFR, variously pronounced "shafe-er" or "shaffer"). Diplomatic historians are a sartorially conservative bunch — much more so than historians of science, who are still far, far more conservative than science studies people — so it highly amusing that the convention center was also host to a meeting of ministers wives and widows (almost entirely African-American, by contrast to the mostly-white SHAFR crowd) and an exhibition of body builders. So the line at the convention center Starbucks would be three fairly dull looking historians (full suit, etc.), two ministers' wives/widows (fantastic dresses, impressive hats, enormous broaches), and at least one leathery-skinned, overly-tanned, veins-bulging guy or gal wearing workout clothes. A fun mix. I should have taken a picture.
My talk was part of a two-panel series titled "After the Nuclear Revolution." (Revolutions were part of the conference theme.) The papers actually marched quite interestingly along chronologically. On the my panel were (in order of presentation) Mary McPartland, a grad student at GWU, myself, and Mara Drogan, a recent Ph.D. recipient from the University of Albany (SUNY), who was the one who organized the two panels.
Mary's paper was about Farm Hall, the English country house where ten German scientists were detained for six  months (July 1945 to early January 1946). In particular, Mary used Farm Hall as a way to explore the immediate postwar nuclear relationship between the US and the UK (problematic to the point of eventual collapse), and their lack of clear understanding as to what they were meant to do with German nuclear scientists in the postwar period.
The Americans didn't want to use (or, in their terminology, "exploit") the German physicists for their own programs (they didn't trust them, and they didn't think they knew that much, after all — compare this with their attitude towards the rocket scientists), but they didn't want them going over to the Soviet Union, either. They also didn't want the new German states to suddenly have access to nuclear technology, either. At one point someone apparently joked about just executing them, though it isn't clear that was ever really floated as a realistic option. The UK, on the other hand, had already promised the scientists they'd let them go fairly soon after the war had ended, and eventually that's what happened.
My paper picked up, chronologically, and looked at efforts to reform secrecy during the U.S. Atomic Energy Commission under David Lilienthal's chairmanship. There is an apparent paradox in the fact that Lilienthal saw himself an ardent foe of secrecy, yet some of the worst abuses of secrecy (e.g. hiding the plutonium injection experiments) took place under his watch and often with his explicit approval.
The answer to this little riddle is that the early AEC, despite its far-reaching powers, was actually quite weak when it came to the DC political ecosystem — it had no natural political allies except, perhaps, the not-very-well-organized scientists, but they were such a contrarian (and otherwise disconnected) lot that they proved quite unreliable. In an effort to protect the AEC from scandal — and thus perhaps lead to its dissolution in favor of military control — Lilienthal was willing to use secrecy as a weapon for the "ultimate good." His very idealism (in favor of civilian control) became his worst enemy when it came to actually reducing secrecy (because it proved too tempting).
Mara's paper was about Eisenhower's Atoms for Peace program. Specifically, Mara looked at the ways in which the desires to push "peaceful" atomic power by officials in the State Department and the White House were out of sync with the technical assessments by the Atomic Energy Commission, and the consequences of this difference. Exporting power reactors was a key feature of Eisenhower's proposal, but it wasn't seen as a good idea by the AEC — as one member of the National Security Council put it, "before the Council decides upon such a course, it should be aware that it is doing so for psychological reasons alone, and that there are risks, costs, and other problems (such as site selection) involved."
One of the most interesting parts of Mara's paper related to the issue of proliferation. The US of course somewhat dodged the issue in the 1950s, despite the fact that it was sending reactors and expertise worldwide. Internally, the AEC recognized the issue, that "nearly all of the reactors which today appear economically promising for power generation will produce fissionable material in the course of their operation… in significant amounts." Publicly, they were required to be silent. In 1954, though, Soviet foreign minister Vyacheslav Molotov confronted John Foster Dulles on the issue, asking, "What do you Americans think you're doing proposing to spread stockpiles of bomb-grade material all over the world under the Atoms for Peace?" Dulles said he was sure that wasn't the case — but after checking back with his staff, found that Molotov had been better briefed on the issue than he had.
Our commentator, Princeton's Michael Gordin (whose work I have previously praised), poked at our papers in variously interesting ways. One thing he did ask was where the Soviets were in any of them — and suggested that their apparent absence was because they just didn't appear in the documents, which itself seems somewhat paradoxical given the Cold War context of all of this.
I noted that in the area of classification matters, for the early AEC, the Soviets were more of an abstract entity than a specific concern. Part of this is because until the detection of the first Soviet test, the US didn't really know much of anything about the Soviet atomic program. They were almost totally in the dark, lacking either human intelligence (e.g. defectors or spies) or technical intelligence (the fallout monitoring became the first real blow at this; there was also, of course, VENONA, but that was just getting under way, and not shared with the AEC).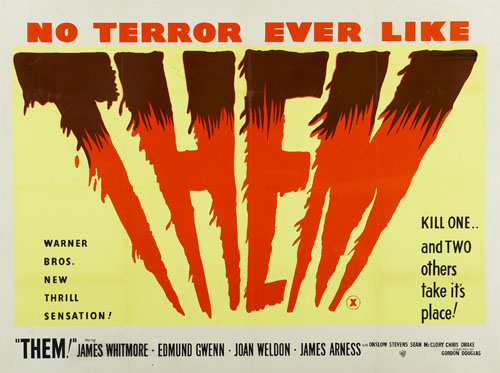 The Soviets, when referred to, were often just mentioned as "the enemy," and sometimes, even more cryptically, as "them." Everyone knew who "them" was, of course — it was the leitmotif of their efforts — but they knew so little about "them" that it never got much more specific than that. After the detection of the first atomic test (September 1949), and the confessions of Klaus Fuchs (February 1950), there was some effort made to revise the classification system on the basis of what was apparently already known to the Soviets (e.g. plutonium implosion, which was something that not only was verifiable with the technical intelligence, but was explicitly something Fuchs told them about), but it didn't add up to much change. It's always easier to be conservative with secrecy policies than liberal with them — a fact which does not seem to have changed, as our own, current President, who rode in on a promise of greater transparency, seems to have fully embraced the "national security state" mentality that he inherited. (A depressing but, again, not surprising fact.)