Post archives
Filtering for posts tagged with 'Rosenbergs'
Showing 1-4 of 4 posts that match query
2015
4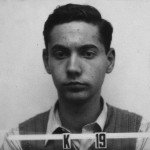 Meditations
What caused the atomic spies of Los Alamos to do what they did? Somewhere in the zone between ideology and ego, monsters live.
16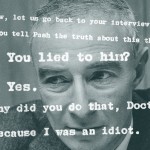 Redactions
What do the newly released Oppenheimer transcripts tell us about the security hearing, and its original redaction?
2014
17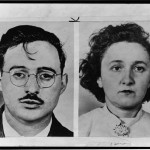 Meditations
Can one empathize with the spies who never confess?
2011
Showing 1-4 of 4 posts that match query