Post archives
Filtering for posts tagged with 'Vannevar Bush'
Showing 1-12 of 12 posts that match query
2017
2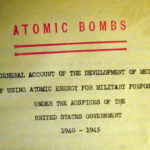 Redactions
Was the first history of the atomic bomb biased towards physics to avoid public associations with chemical weapons? My take on a recent article.
2016
30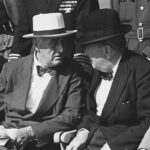 Redactions
If he had lived to make the decision, would Roosevelt have dropped the atomic bomb?
2014
27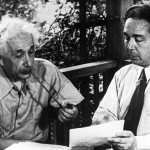 Meditations
How important was Albert Einstein's work or personal intervention to the making of the atomic bomb? Not as important as most people think.
7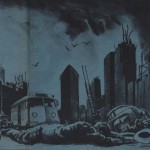 Visions
A rare find: science fiction giant John Campbell wrote about dirty bombs and U-235 in the summer of 1941.
2013
5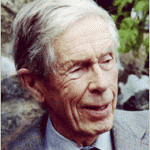 Redactions
An unusual view on the possibility of scientific secrecy from physicist who was inside the Manhattan Project but not making the bomb.
18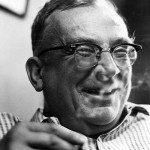 Redactions
The colorful physicist's postwar concerns about the teaching of nuclear physics, and an H-bomb doodle.
2012
25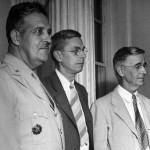 Redactions
The top WWII scientific administrator's plan for controlling BW warfare was in reality a trial balloon for a plan to control the bomb.
16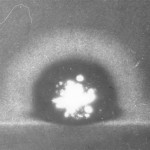 Redactions
A rare first-hand account of the first atomic bomb test, from the President of Harvard University.
25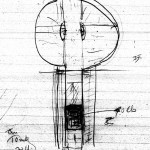 Visions
Did the President of Harvard draw an atomic bomb in 1943?
21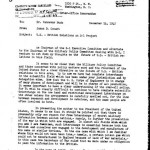 Redactions
The degree to which the UK and Canada should be equal partners with the US in the atomic bomb project was a controversial subject in 1942.
5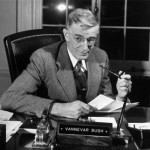 Meditations
Vannevar Bush had a problem: French physicists had filed for a patent on the nuclear reactor. A novel form of secrecy was his answer.
2011
Showing 1-12 of 12 posts that match query