Post archives
Filtering for posts tagged with 'Edward Teller'
Showing 1-11 of 11 posts that match query
2015
4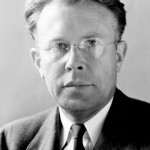 Redactions
Did "Big Science" pioneer Ernest Lawrence believe that Japan should have been warned before Hiroshima?
2013
23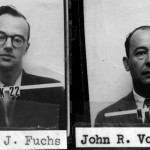 Redactions
Did Klaus Fuchs tell the Soviet Union how to make a hydrogen bomb? Recently released documents from the Russian archives shed new light on the question.
18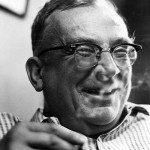 Redactions
The colorful physicist's postwar concerns about the teaching of nuclear physics, and an H-bomb doodle.
2012
28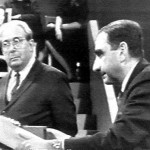 Redactions
A debate by Leo Szilard and Edward Teller on the moral responsibility of the scientist just before the bombing of Hiroshima.
12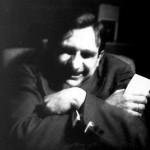 Redactions
What drove Edward Teller to push for a 10,000 megaton hydrogen bomb?
16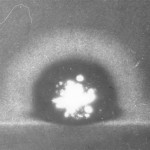 Redactions
A rare first-hand account of the first atomic bomb test, from the President of Harvard University.
11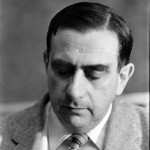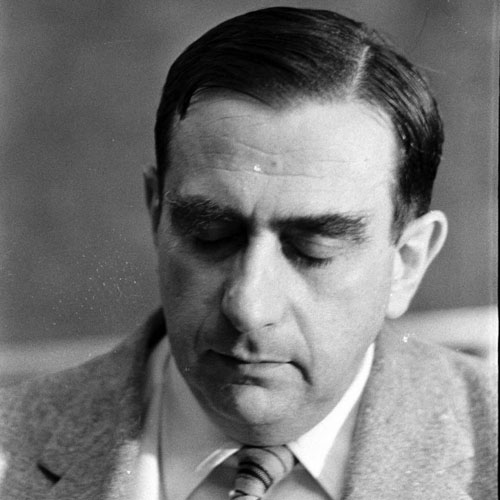 Redactions
Even the real Dr. Strangelove dreaded getting judged by the standards of "loyalty" required for a security clearance.
6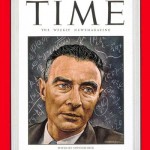 Visions
A selection of Time magazine covers featuring nuclear weapons topics over the decades.
22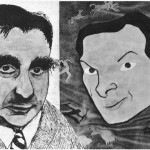 Redactions
The famous collaboration that led to the creation of the hydrogen bomb.
2011
21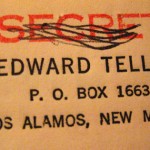 Redactions
Edward Teller's (self-serving) version of the history of the hydrogen bomb, from 1953.
12
Meditations
What was Dr. Strangelove's proposal for up-staging the Soviets after Sputnik? Shooting an atomic bomb at the moon. Seriously.
Showing 1-11 of 11 posts that match query