Post archives
Filtering for posts tagged with 'William L. Laurence'
Showing 1-7 of 7 posts that match query
2015
30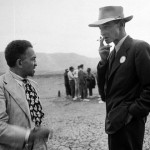 Redactions
One of the most unusual, curious, and controversial members of the Manhattan Project was their in-house newspaperman from the New York Times.
2013
23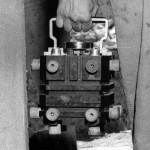 Visions
"At the first sign of any unusual behavior inside the box he was to abandon the automobile and run as far away from it as his legs would carry him..."
2012
10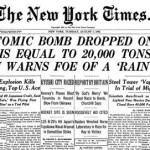 Visions
American newspaper front pages from the first five days of the atomic bomb's public debut.
7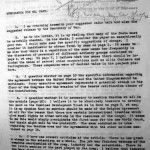 Redactions
Dissecting President Truman's announcement of the atomic bomb, which was neither written nor actually said by Truman himself.
2
Visions
Why Life magazine's speculative August 1945 story on the atomic bomb -- and its drawings -- raised the censors' eyebrows.
2011
Showing 1-7 of 7 posts that match query